Essential Oil Blends for Mental & Physical Wellness
THE PERFECT BLEND
FOR PERFECT HEALTH
Essential Oil Blends for Mental & Physical Wellness
THE PERFECT BLEND
FOR PERFECT HEALTH
Essential Oil Blends for Mental & Physical Wellness
THE PERFECT BLEND
FOR PERFECT HEALTH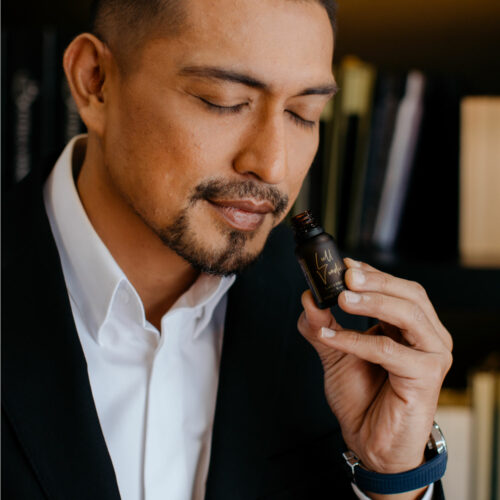 A Star With A Dream

Dato' Adi Putra is perplexed and annoyed by the many ills of the current world. While he appreciates the wonders and convenience of modern living, he realizes certain harms coming along with it. Our daily lives are filled with synthetic chemicals, our stress levels are high, and we have quietly drifted away from dutiful and admirable traditional values. Industrialist and capitalists have too much focus on producing things faster and cheaper without concern to the health of our bodies and the environment. Even worse, many products we use are made without the required in-depth knowledge, skillfully hidden or camouflaged by clever marketing.
With these inconvenient truths in mind, Dato' Adi searched for a project that would honorably add value to our world, and led by traditional values we all are proud of. A project that would be honest to everyone involved, reflecting the mindset of never cutting corners or producing something just good enough, and it must be beneficial to our mental and physical health. He eventually found his partners in this endeavor – the Rezan family.
The Essence of Amrani
The Rezan family is the driving force behind the 100% natural household product brand, Gramp's Asia. With the family's expertise in the herbalism world, which includes the use of essential oils, and with its passion in reducing and eliminating synthetic chemicals in every household in our daily lives, Amrani is the perfect project for the family to collaborate with Dato' Adi. It was indeed a welcoming alignment of mission and values. And serendipitously, the Amrani brand of essential oil blends is born.
Amrani is the name of the late mother of the Rezan family children. She represents unconditional love and protection for all in the family and community, the grit and discipline to do things the correct way or not do them at all, and to always be honest and responsible for our actions. Amrani is the most fitting name to personify the quality of the range of essential oil blends.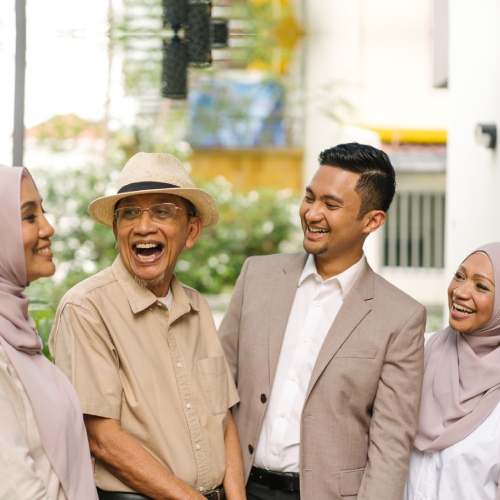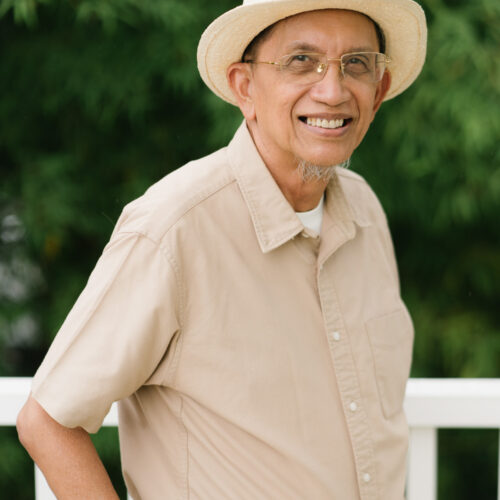 Unique Essential Oil Blends

Amrani's essential oil blends are developed by Noor Rezan Mohamad Noor, affectionately known as Tok Ayah and frequently recognized as the founder of Gramp's Asia. He is an accomplished herbalist with over four decades of practice and continued learning. Every Amrani formulation is carefully curated with herbalism expertise, ensuring unparalleled safety and product integrity, while delivering optimal physical and mental health benefits with each bottle.
While the benefits of essential oils have become common knowledge, many offerings in the market vary greatly in quality and purity. It is common for practitioners to haphazardly mix different oils together and claim health benefits, while paying no attention to the efficacy, and especially to the dose and concentration of each ingredient in the blends.
What is the safe dose level for each essential oil, and which essential oils should and should not be combined? An accomplished herbalist pays close attention to these questions and more, ensuring every formulation deliver the most efficacious blends and at the highest level of safety.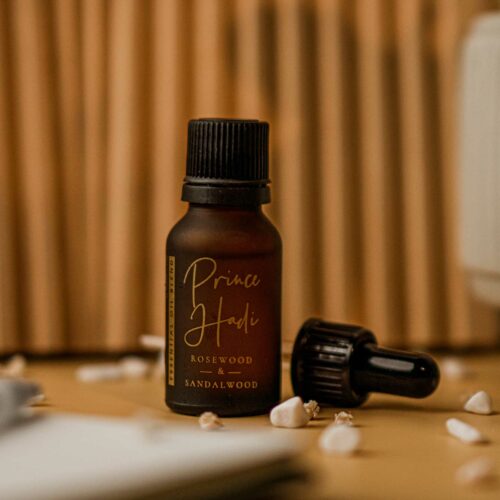 Prince Hadi

Prince Hadi is one of two essential oil blends developed and customized for Dato' Adi to help take charge of the day!
Prince Hadi sharpens your mind. This incredible blend helps you clear up brain fog from stress and fatigue. Use it to improve your focus and prepare your mind for thought clarity. When any situation requires a higher level of mental capacity Prince Hadi is your impeccable performance sidekick.
Zara Adelia
Zara Adelia is the other essential oil blend designed and customized for Dato' Adi to let the spotlight of irresistibility shine on you!
Start your day with Zara Adelia and let it activate your confident aura. Enjoy the incredible feeling of walking into a room with the confidence of your positive aura, and meeting people with an unwavering self-assurance. Zara Adelia is the perfect remedy to bring out the best in you.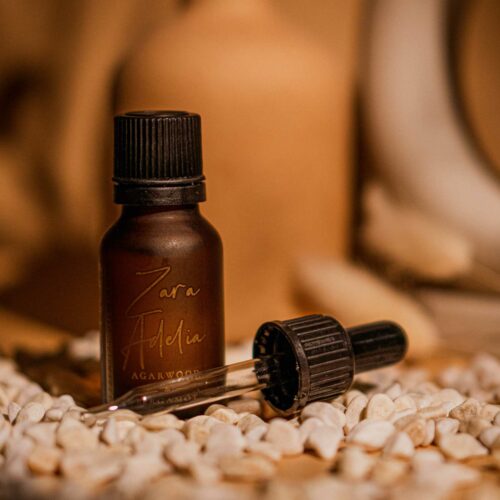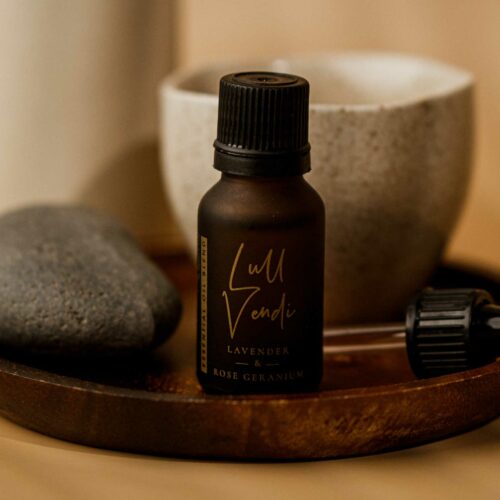 Lull Vendi

Lull Vendi is the perfect companion to perfect rest. Use it to let the stress and demands of the day float away.
If your daily anxieties are preventing calm or a good night's sleep, Lull Vendi helps you quiet the mind and promote tranquility. There is no relaxation when the mind is filled with worry. Lull Vendi is simply the perfect and natural lullaby.